There's no doubt that the American education system is far much superior and perhaps the best across the planet. The American curriculum is ranked equally highly, not only because it's possibly the yardstick of quality education, but also caters for the present-day educational needs of kids.
Ideally, it is the only syllabus that grants a student them freedom to select the subjects they are best in. It also focuses on exclusivity, whereby all the teaching and learning techniques are well-defined. That's even though each state has its unique system of education.
American curriculum in Thailand
In Thailand, a country with over 200,000 expatriates, diplomats, and immigrants from all over the world, the American curriculum is taking root. Today, it is a popular choice for international families and locals alike, with many going for it because the program is among the most trusted globally.
Private American international schools in Bangkok mostly run pre-kindergarten to Grade 12 and rightly offer the convenience needed by parents. They are modern, state-of-the-art campuses with highly-trained teachers, and incredible teach-to-student ratios.
But of all things that impress at these schools, the greatest reason why they are gaining traction today is their rigorous academic programs. The level of quality demanded by the top universities in the U.S. requires that these institutions uphold possibly the best standards of education. The curriculum is best suited for kids.
A core curriculum trusted across the world
The American education system is decentralized, with the federal government controlling about 10% of it. But that doesn't mean international schools, especially those in Thailand, get the all-important accreditation with ease. The standards of quality set by the few U.S. government-recognized accreditation organizations are high and tight.
Schools accredited by the Middle States Association of Colleges and Schools have to uphold top-quality standards continuously. It's similar to those under the New England Association of Schools and Colleges and the Southern Association of Schools and Colleges.
It's a broad, balanced educational approach tailored for the future
Today, arguably, all international schools teaching the American curriculum in Thailand produce top-performing students. Some register an impressive 100% transition, with all their students ending up in the most prestigious colleges and universities in America. It gets better for them because they also liaise with the U.S. State Department to keep the American-style program alive abroad.
But their excellence is best explained by the distinct teaching systems whereby, students not only acquire academic knowledge, but also augment it with a broad range of co-curricular activities. Students learn a variety of skills before 12th grade, including the most recent, in-demand expertise. The whole idea behind doing this is to ensure that the kid is excellent all-round and eventually grows up to be a resourceful adult.
If you looking for Thai International School, please visit The American School of Bangkok.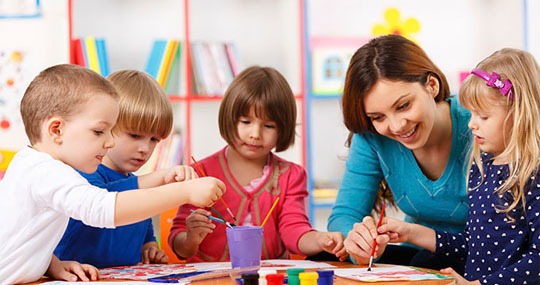 When you finally start hunting for the right international school, one thing you possibly won't overlook is the amenities each institution has. For a parent of a 5-13-year-old, among the facilities you will consider is whether it offers student boarding facilities.
A boarding school essentially is any particular institution where learners study, eat, and live in the school. It is a special school complete with, among other things, beds and dining halls. The term "residential boarding" is often used to refer to such schools because of the whole accommodation facilities offered within the campus.
Boarding schools are a lifesaver for many
An international school with pre-prep school, prep school, and upper school building and hundreds of students often offer boarding facilities. This, in fact, is typical of the many independent schools offering foreign curricular. Looking at why many parents prefer to enroll their children in such institutions, their individual reasons vary.
First, boarding schools in Thailand are well suited to meet the needs of busy parents. From those that offer a week of accommodation to the others which guarantee full boarding, their convenience is of tremendous help to parents who aren't always at home.
In Thailand, pretty much like in the US, boarding schools are categorized into different grades. They often accept kids of between 7 Grade and 12 Grade. They thus grant parents adequate time to focus on other duties, knowing that their children are safely living and studying in school.
For them, a boarding school is the only place where a kid gets to focus on academics and general school life without any disturbances. The student will stay away from home for a while and only returns when school closes or during school holidays. And while in school, the kid is stimulated intellectually while socializing with peers within the same environment.
But international boarding schools aren't popular because of how convenient they are alone. Some of them follow a world-renowned private school model whereby, aside from studying in class, kids also utilize time learning specific extra-curricular activities.
Within campus are professional trainers who ensure that these talented kids perform exemplarily outside class. They get mentored in music, play soccer, or spend time horning their swimming skills. Ultimately, the student grows to be an all-rounded kid, and best suited to earn college placement after 12th Grade.
If you looking for Boarding school in Thailand, please visit The American School of Bangkok.
[Top]
The presence of a great number of international schools in Thailand is a good indication that the country is moving forward in terms of providing better schooling options to its residence, however, it also poses a serious challenge for the parents as they become confused while selecting the right international school for their children. Irrespective of their name, size, location or fee structure, all of these international schools have a few things in common. So, whether you are interested in admitting your child to International School Bangkok or you prefer any other international school, your child is going to enjoy the same privileges and benefits, and these are:
Some Common factors among most International Schools in Bangkok
·         Attention
Your child will be treated as an individual in an international school; he/she will not be considered a number. The classroom size and the number of students per class are kept low in most of the international school just to make sure that each student is given full attention and provided with full resources. This is not the case in most of the public schools where the class size is usually very big and the student enrollment is very high. So, if you have decided to send your kid to study in International School Thailand you can be sure that he/she will get individualized attention and importance from the school.
·         No Child Left Behind Policy
Like many other international schools worldwide, International School Bangkok also strictly follows the "NCLB" rule. As per this policy, the management, teaching staff, and other members of the international school make sure that no child ever feels that he/she is left behind in any area or activity.
·         Frequent Parent-Teacher Meetings
The importance of sending your child to an International School Thailand also lies in the fact that there are frequent parent-teacher meetings that are conducted on a periodic basis. This help parents to keep themselves updated regarding their child's progress both in terms of their academic and extracurricular activities.
·         Class size
The size and the number of students per class also matter a lot when we talk about the quality of education. Usually, in public schools, the size of the classrooms is huge. The disadvantage of big size classrooms is that the teachers are not able to pay attention to students individually and their activities may not be monitored properly. On the other hand, in an International School Thailand, the size of the classroom typically designed small. The teacher is able to keep an eye on each child. If someone is not paying attention to the lecture, the teacher can easily pinpoint that particular student. This helps build a stronger relationship between the teacher and child since he/she better understand the student.
·         Appreciation and Recognition
In International School Bangkok any student who performs better in any field gets instant appreciation and recognition for the work done. This practice helps build a child's self-confidence.
If you looking for International School in Bangkok Thailand  for your certificated please visit The American School of Bangkok.
[Top]